Lucia Eames: Seeing with the Heart
Upcoming Exhibition to Unveil Rarely Seen Works by Artist Lucia Eames, California Optimist and Sustainable Aesthete During Milan Design Week
Milan, 5 May 2022 - The Eames Family announces Seeing with the Heart, the first in-depth display of work created by the artist Lucia Eames (1930-2014). Seeing with the Heart focuses on the visual poetry of Lucia Eames by offering a unique look into the life of a creator who embedded symbolic, visual emblems into her art across a variety of mixed media, including drawings, cut-outs, and photography. The exhibition will be on view from June 7th through June 10th during Milan Design Week.
Lucia worked in many different media, comprising writings, photographs, complex works including the reuse of found objects as well as large-scale commissions. She is best known for her sculptural metal works rendered in cut steel and bronze, and for her powerful graphic designs embedded in printmaking and interior objects. Her work is held in public and private collections around the world.
The exhibition brings abundance to an apartment in the heart of Brera, revealing a garden of Lucia's art: hand-cut paper butterflies side-by-side with industrial furniture and cut metal forms, photographs and models, symbols and sculpture—all drawn from her personal collection. Throughout the exhibition a flutter of Lucia's butterflies accent a collage of her creativity across a mix of medias and iterations drawn from her uplifting universe of colour, shape and texture.
"My siblings and I, as well as our Lucia Eames archiving team, are thrilled to bring to life the work of our mother in Milan. During our process of archiving, we have delighted in her hope and humour, and now are excited to share her gifts of spirit, joy and optimism with a wider audience to reach new generations of design lovers." Carla Atwood Hartman, Curator, Lucia Eames Archives.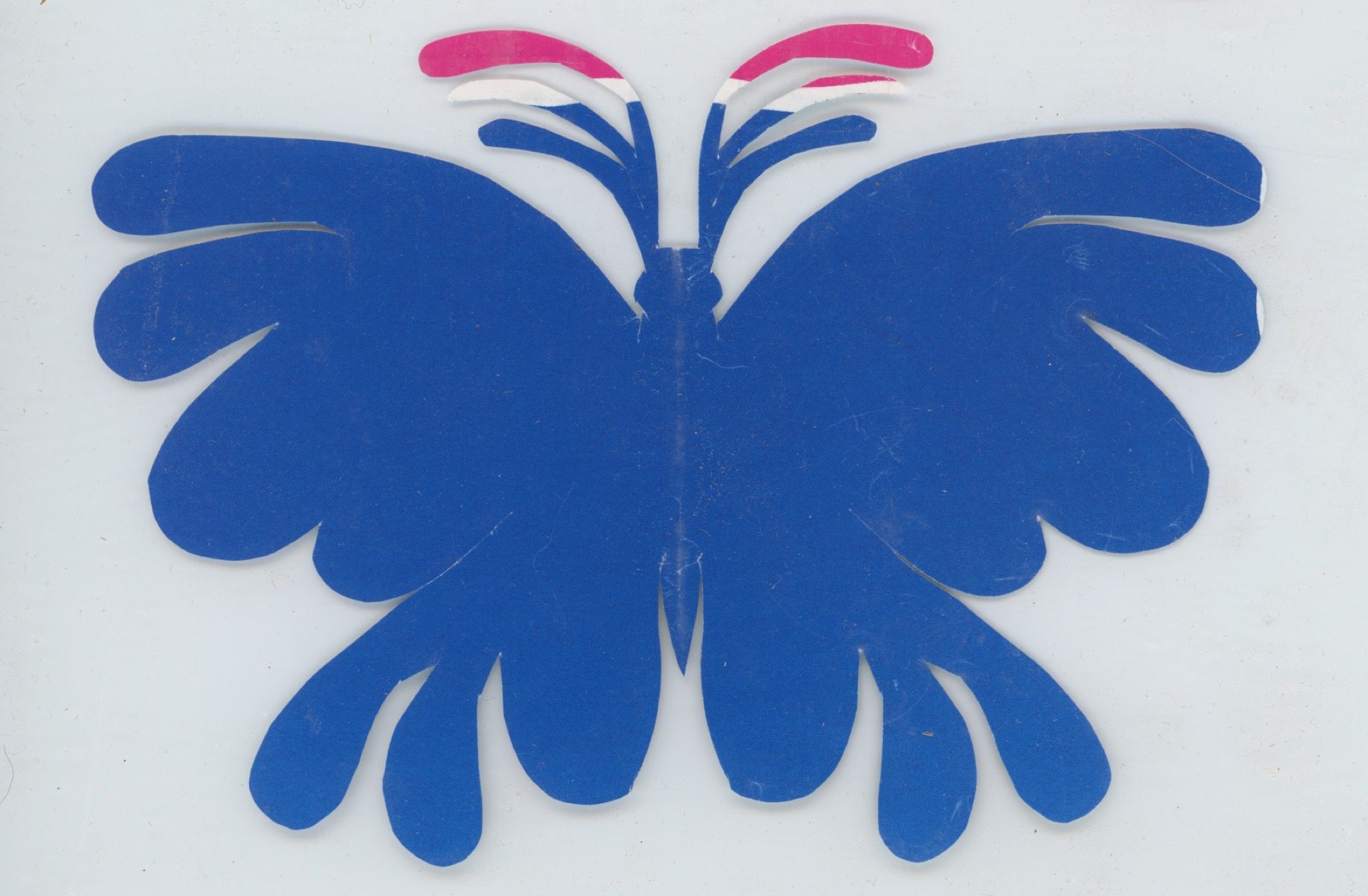 The exhibition's title, Seeing with the Heart, refers to both her transcendent connection to the natural world and her unique upbringing in the world of her parents, Charles and Ray Eames. ​ While she treasured her time with them, her creative path was uniquely her own. Throughout her life, Lucia Eames transformed her living and work spaces into treasure troves of extraordinary visual density. ​ She drew deep inspiration from the natural world and delighted in celebrating the patterns and forms she found there. Her sketch pads are treasures in themselves, filled with writings and drawings that often reappeared in works that joyfully brought her environment to life. Her rich body of work, stored for decades and carefully archived after her death, at last reveals the true artistic breadth of Lucia Eames. 
This exhibition is just the first collaboration between the Lucia Eames Archive and Form Portfolios and is aimed at bringing the work of this extraordinary artist to communities around the world. 
"We are honoured to bring forth the undiscovered legacy of Lucia Eames, an artist with a remarkable oeuvre that is rare and unique," expresses Mark Masiello, Founder of Form Portfolios. ​ ​
Lucia Eames: Seeing with the Heart was made possible through the generous support of Crate and Barrel; the exhibition is the beginning of a longer-term collaboration. 
Lucia Eames: Seeing with the Heart Art Exhibition
​Presented by the Eames Family and Form Portfolios ​
​Via Solferino 11, 3rd Floor, Milano 20121
Press Preview
​Monday, June 6th from 10:00 AM - 4:00 PM ​
​RSVP: [email protected]
Open Daily
​Tuesday, June 7th 10:00 AM - 8:00 PM
Wednesday, June 8th 10:00 AM - 5:30 PM
Thursday, June 9th - Friday, June 10th 10:00 AM - 8:00 PM
About the Artist, Lucia Eames (1930-2014)
Her early years were spent with her father, designer Charles Eames, at the Cranbrook Academy of Art, where he taught and subsequently met her beloved stepmother, Ray. ​ Lucia's talents were recognized at an early age when, at age 12, her wooden sculpture was published in the legendary Arts & Architecture magazine. In 1952, she graduated from Radcliffe College in Cambridge, Massachusetts having enjoyed Walter Gropius as one of her professors.
Lucia spent much of her adult life raising five children near the Presidio Park in San Francisco. ​ Humorously, when the family moved, it was to a place a mere block away. ​ Both homes had treasured gardens, with the second overlooking the large national park with the Golden Gate Bridge on the horizon. It was in these two wooden homes that Lucia forged her style, her artistic approach and her commitment to an all-embracing creative spirit. Her last home and studio is currently under restoration as an important cultural site in the rolling hills of Sonoma County. In all the places where she lived, she was an active member of each community. 
Charles and Ray Eames, prior to their deaths in 1978 and 1988 respectively, entrusted Lucia with the Eames legacy by leaving her the Eames Office as well as the Eames House in Pacific Palisades, California. Lucia ensured the preservation of the Eames House for future generations by establishing the Eames Foundation with her children for its care. ​ Even today, a heart table which Lucia gifted to Ray is in the Eames House living room—exactly where Ray placed it. Seeing with the Heart features another example from that edition. ​ In the 1990s, to ensure the continued growth of her parents' legacy and the communication of their innovative teachings to new generations, Lucia asked her 5 children to lead the Eames Office. ​ From that point on, she continued to create and expand her own body of work until shortly before her death in 2014.
Today, the work of Lucia Eames is held in public and private collections around the world. Seeing with the Heart, in the centre of Brera during Milan Design Week, is only the first step in the introduction of this American Symbolist and California Optimist to a wider audience.
Download hi-res imagery here.
For press information on Seeing with the Heart ​ please contact:
​Camron PR: [email protected] 
For press information on Form Portfolios please contact: ​
​The Collective PR: [email protected]
Please find more information on Lucia Eames at luciaeames.com
---